Welcome to the website of the deployment of Optical Fiber
on the French Riviera!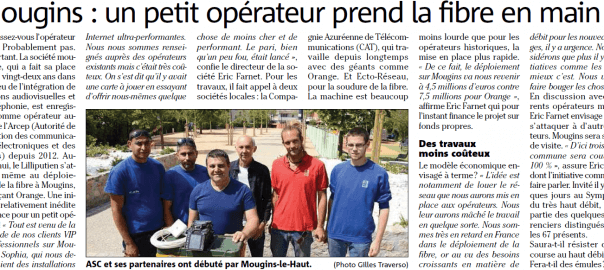 Nearly 130 people attended the presentation made by ASC in the Sporting room of the commercial launch of Internet and TV by Optical Fiber offers in Mougins (French Riviera).
Eric FARNET, manager and founder of ASC was invited as lecturer at the Symposium Networks Data and Telecoms in Saint Petersburg (May 29 - June 2, 2014), the theme of the conference: The uses of very high speed at the local level; deployments by National Operators?...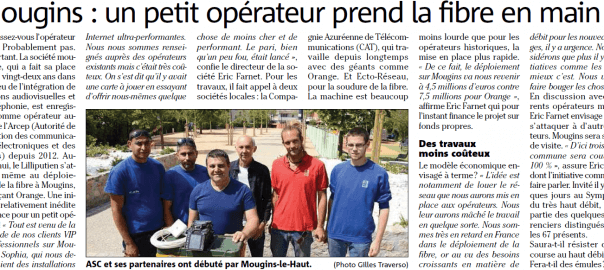 Nice Matin has made a topic on Optical Fiber in its section Economy, the opportunity to talk about local companies with whom we work on a daily basis.